The investment objective is to make maximum return by taking minimum risk within 12 months. BV Crypto Bundle consists of cryptocurrencies chosen by the investment committee from top 30 cryptocurrencies according to market cap. To assure highest return, trading takes place with 10% of the portfolio.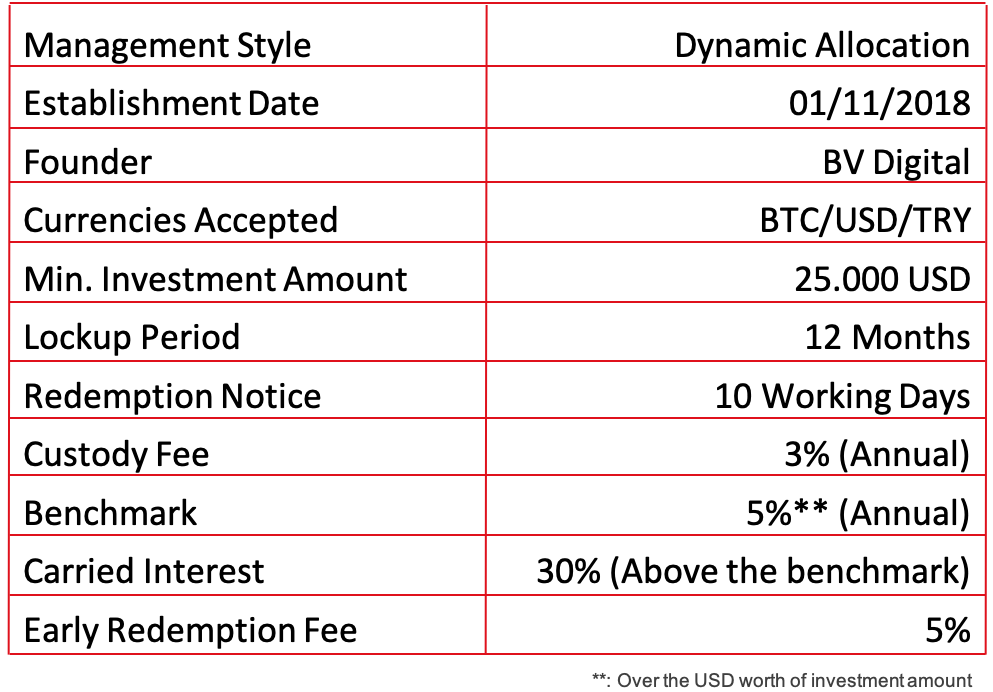 Invest Now
BTC Plus: Fixed Income for BTC Investments

BTC Plus, designed for the investors who invest in only BTC, offers fixed returns for the terms between 3-12 months with ''maximum security'' custody approach. Annualized rates for BTC Plus are as in the table: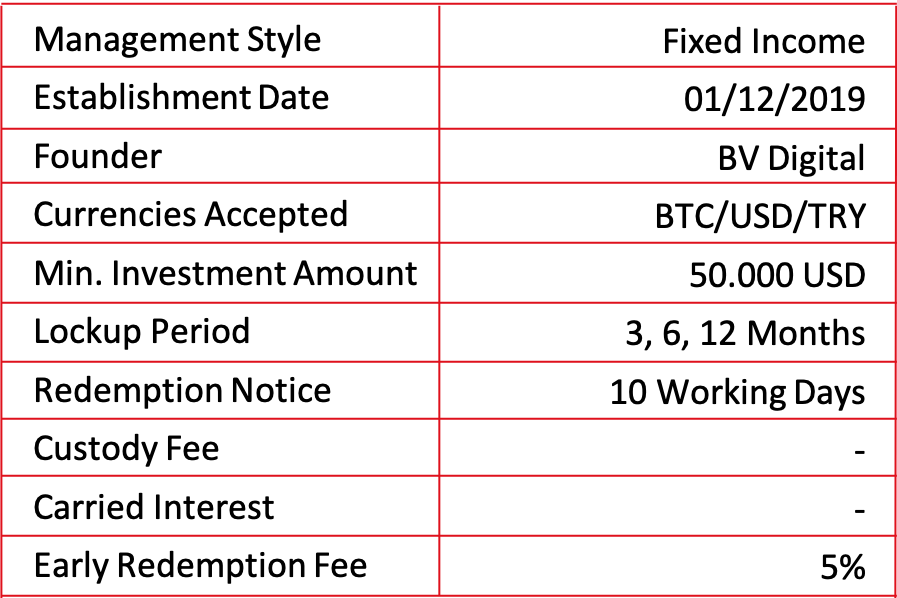 Invest Now
BV Crypto AI: AI Based Cryptocurrency Trading

BV Crypto AI, aims to maximize the return by actively trading in the multi-exchange environment of the crypto world using successful and secure algorithms developed in-house and by multinational partners.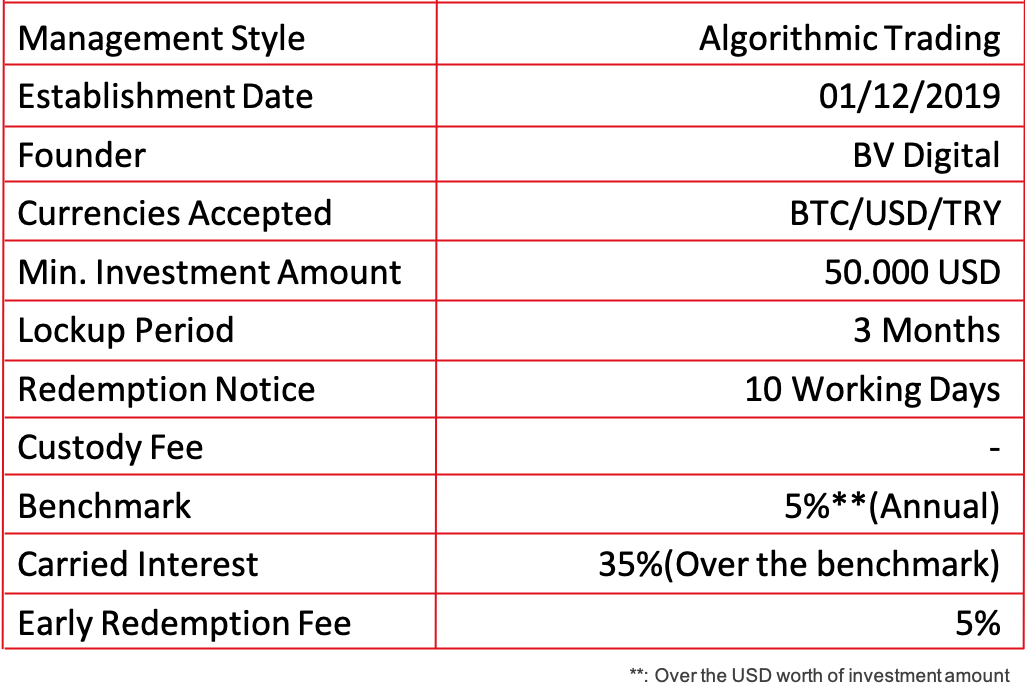 Invest Now
BV Spot: A Hybrid Approach to Crypto Investments

BV Spot aims to give highest return by taking relatively higher risk as compared to other BV Crypto Bundles. It concentrates mostly on promising alternative coins to maximize return and may participate in other BV Crypto Bundles if strategically decided.


Invest Now
Get the latest updates
Subscribe to newsletter. We'll be pleased to keep you up to date about new investment opportunities and our future services.